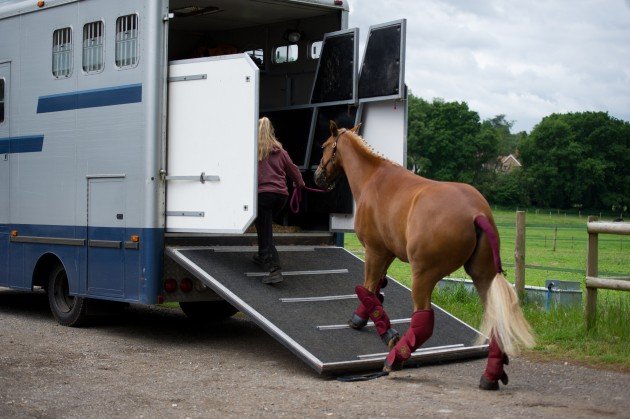 How to Keep Your Horse Calm During Travel
When you have a horse, you want to do everything that you can to ensure that it remains fully and properly calm during a journey. Anxiety should obviously be minimized as much as possible, but a big part of it all is going to come down to how long you have owned your horse and how used to travel they are. There are plenty of ways to keep your horse calm during travel, but let's seek to examine just a few of the top options right here and now.
Choose The Right Trailer
First of all, you need to choose horse transport, such as a high-quality trailer, that your horse will feel comfortable in. If you are going to hire a horse moving company, you certainly need to make sure that they are experienced in what they are doing and are going to make the whole process a lot easier. Ideally, you will be able to take some time to ensure that your horse feels fully comfortable where you are putting it and that it is not likely to get spooked. Give your horse the time and opportunity to get used to the trailer before transporting it.
Give Yourself Plenty of Time
The last thing you want is to be rushing during this whole process. This will only lead to a situation where both you and your horse are likely to feel stressed. With this in mind, make sure to give yourself plenty of time to complete the journey, as well as being able to load and unload your horse with the minimum possible fuss and effort. Often, it is a case of practice makes perfect in terms of doing this over and over again and knowing exactly how long you need and how easy it is going to be.
Allow for Ventilation and Rests
Your horse will need the opportunity to breathe in the fresh air during the trip, so make sure that this is afforded to them. At the same time, you should also build in some rest stops along the way – particularly if you are making an especially long journey. Ultimately, anything that can be done to ensure a state of calm should certainly be put at the very heart of what you are doing.
Go Slow and Plan the Route
Again, this is where giving yourself plenty of time comes in, but you certainly do not want to be rushing if you can help it. You should also make sure that you have planned out the route ahead of time so that you are less likely to make any wrong turns along the way.
If you follow all of these different steps, you are going to make it a whole lot easier to transport your horse and a whole lot less likely that they will get stressed out by the process. After all, this is a central part of being a responsible horse owner and taking good care of them too.